 MindRight Counselling & Consulting (MRCC) focuses on helping men, women, children/youth, couples, and families deal with issues that negatively impact their quality of living. We provide therapeutic support, guidance, and psychoeducation to assist our clients in developing personal insight and work towards making positive changes in their overall lives.
We service all clients from the Lower Mainland of BC while being located in the Richmond-Vancouver community. We have worked with many service providers; from doctors, lawyers, and others, to ensure that our clients receive the treatment and care they need.
We primarily use a Cognitive-Behavioral Approach in helping clients with their problems and concerns. However, our counsellors are trained in various therapeutic approaches to ensure the service that our clients receive is in line with their goals for counselling.
We want to ensure that you have the tools and interventions to cope and address the issues that you are dealing with presently, as well as being able to deal with any future concerns that may arise.
Do I Need Counselling?
The point of counselling is to feel better. You deal with stress daily. Stress can build up over time, and many of us have a stress tolerance to deal with frustration and anger that results from both our professional and personal lives. Yet, every so often, there comes the point that we are not able to cope with everything that's going on, and we become overwhelmed. What was once easy to deal with become increasingly difficult.
Sometimes, we're not aware that when we're stressed out. We experience pain in our bodies, whether it's in our neck, shoulders, or other parts. Also, we may experience nausea, headaches, heartburn, and other somatic symptoms that may not necessarily be related to physical health ailments, but rather mental health ailments. Our bodies are equipped with warning signs to signal to us when we are not doing well.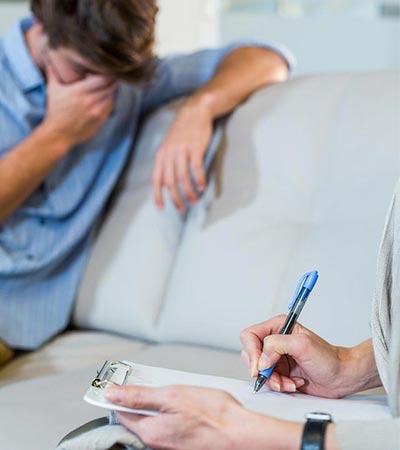 Picture a Traffic Light
When you are living life, you have the "Green Light," and you are full systems go. But, when you are dealing with feelings such as anger, anxiety, depression, or other similar emotions, the "Yellow Light" comes on, and you are required to slow down and be cautious. At this point is the time where counselling can be very effective in creating awareness and insight to help people understand their triggers for stress and learn coping methods to help them through their problems and get back on track with their lives.
However, those who try to put off dealing with their issues eventually end up encountering a "Red Light," and all of the stress from work, family, school, and other activities may cause life to come to a screeching halt because the problem cannot be ignored.
We can help you whether you are at the "Yellow Light" or "Red Light" stage.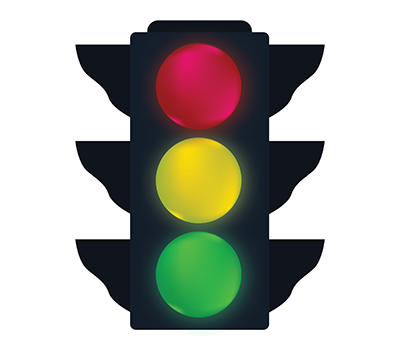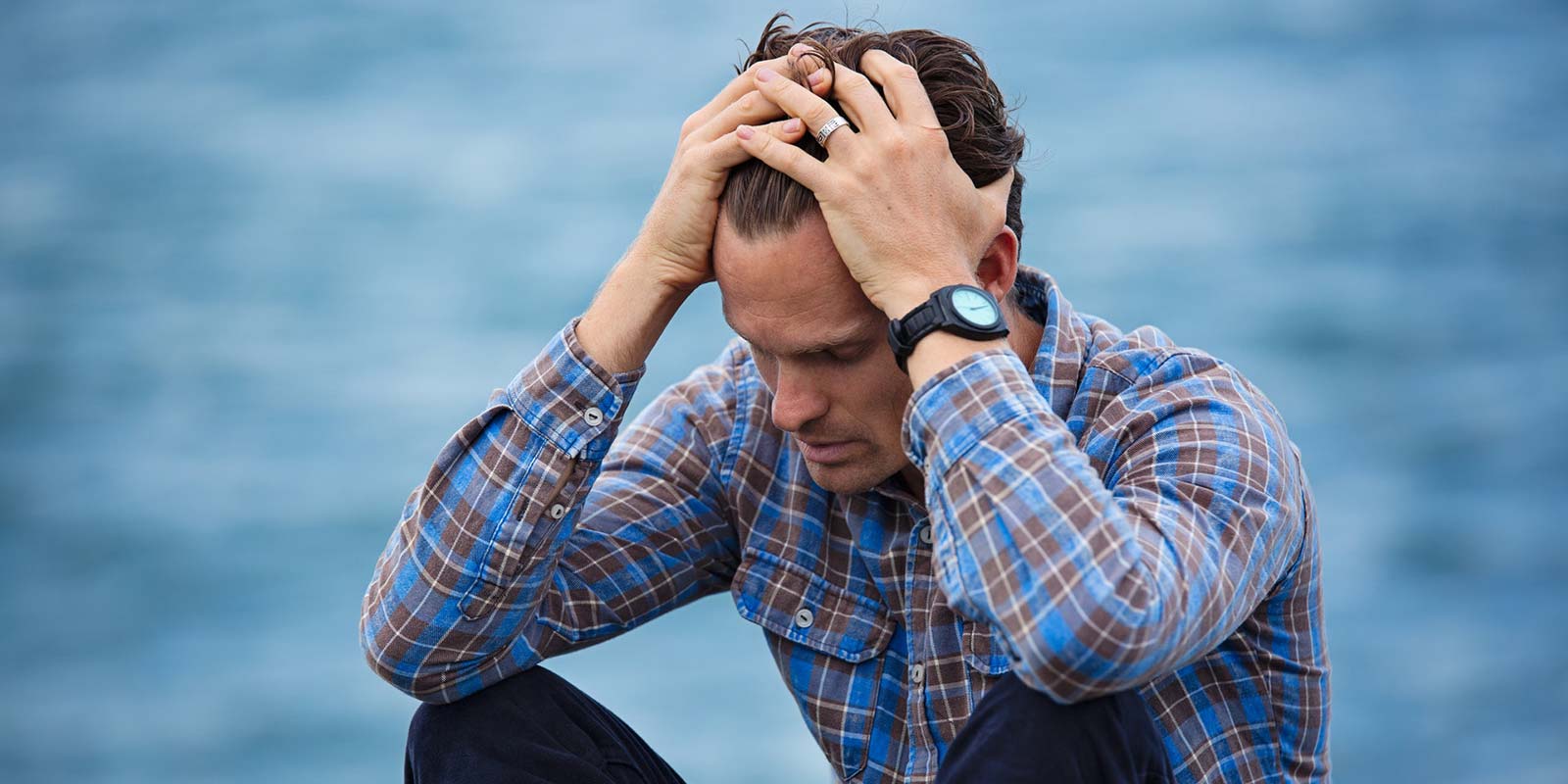 Therapeutic Approaches
Providing tailored services is our speciality! We will utilise a variety of Psychotherapy and Counselling methodologies to ensure you receive the specialised support you need to address your issues.
Certain therapies like Cognitive Behavioural Therapy (CBT) and Narrative Therapy are well known in mainstream culture, while others are less known but also are evidence-based and very effective. Examples of these are Eye Movement Desensitisation and Reprocessing (EMDR), Existential Analysis, Solution-Focused Therapy, and more.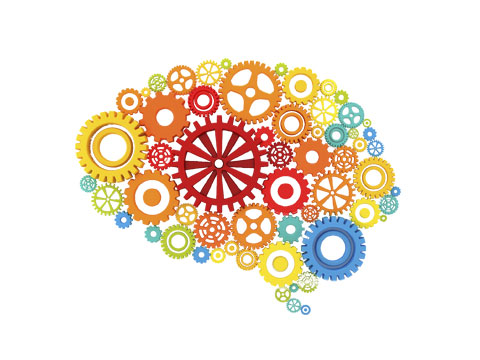 MINDFULNESS
Focus on the present to achieve a state of calm awareness.
PERSON-CENTRED AND
HUMANISTIC PSYCHOTHERAPY
Guidance and structure so you can be the catalyst for your own healing.
PSYCHODYNAMIC THERAPY
Understanding the influence of the past on your present behaviour.
SEX THERAPY
Identifying challenges to your sexual expression.
SOLUTION-FOCUSED THERAPY
Psychotherapy based on solution-building rather than problem-solving.
Consulting
MRCC provides consulting services for mental health professionals, businesses and corporations, and not-for-profit organizations. We provide consulting services to improve workplace wellness, cultural competency, and develop program materials.
We provide the following:
EMDR Consultation
Workshops/Presentations
Seminars
On-Site Counselling for Termination Support
Executive/Leadership Coaching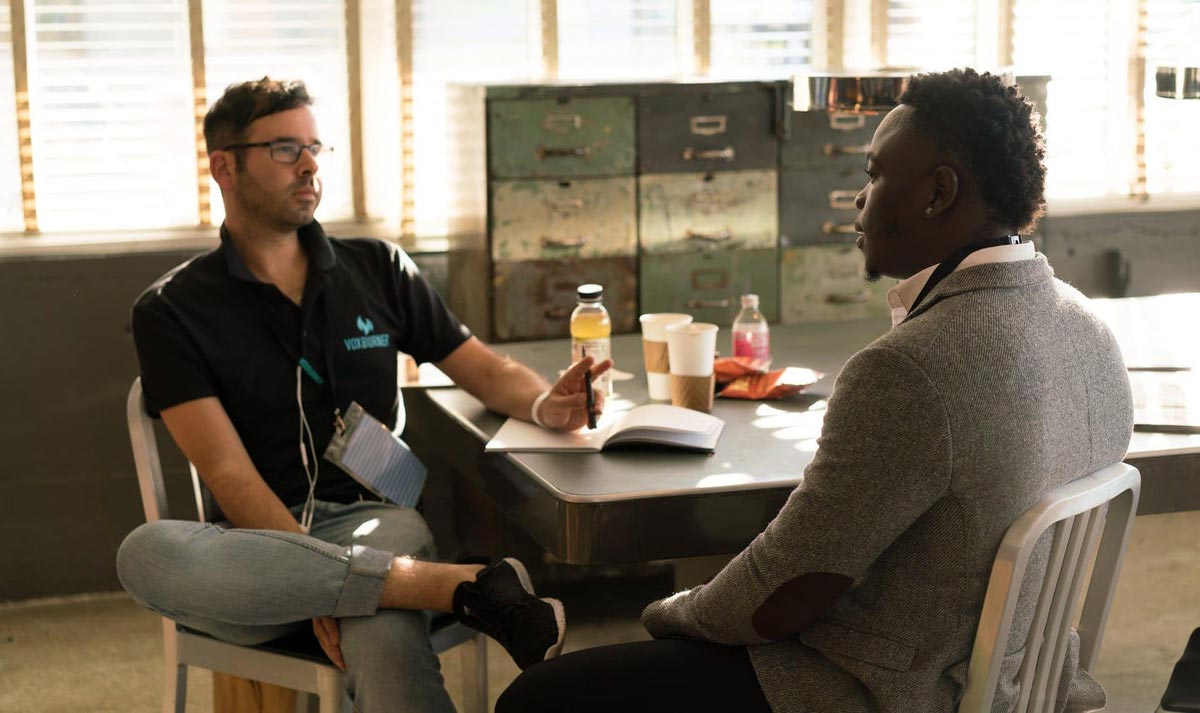 MindRight Low-Cost Therapy
MindRight has seen the need for low-cost therapy in the Richmond-Vancouver community. We have intern therapists from City University in Vancouver, BC, who are in the Masters' Degree program in Counselling. These interns are receiving education and training to become the next class of clinical counsellors working towards registration with the BC Association of Clinical Counsellors. MindRight is very selective in determining students who can uphold the standards, knowledge set, and professionalism that we have been known for.
Our therapists will be working from the following modalities:
Person-Centered Therapy
Mindfulness
Motivational Interviewing
Cognitive-Behavioral Therapy
Solution-Focused Therapy
Narrative Therapy
Emotion-Focused Therapy
Family Systems Approach
Our therapists will be offering individual, children/youth, couples, and family sessions for $50.00 (plus 5% GST). This will be covered by most extended health care plans.
EMDR Consulation
Manj Bath, M.Ed., RCC is a Certified EMDR therapist and an EMDRIA Approved Consultant. Manj offers individual and group consultation (in person or online) to trained EMDR therapists who are working towards:
Consultation Topics
Knowledge & Application of the Standard EMDR Protocol
Evaluating Client Readiness for EMDR
Resource Development & Installation
Integrating EMDR into individual therapeutic style
Case Conceptualization and discussion of clinical cases
Consulting for Individuals/Organizations
Are you a leader or helper trying to support a team member (or yourself) who may be struggling with a mental health concern or something is off and trying to make sense of it?
Are you feeling burnt out or burdened with systemic expectations of how to help others and/or yourself? Do you lack accommodations for things you need, and/or are you feeling alone?
Are you noticing disunity among your community and trying to create a culture that supports mental, emotional, physical, and spiritual wellness and welcoming individuals to be more of themselves and thriving in your space?
Would it help to have a confidential outside perspective to support having critical conversations about these concerns in your teams?
Are you wanting to cultivate increased awareness on individual and/or group levels to the things that are not helpful, and find ways that are that align with your core values?
Individuals, organizations, and spaces continue to benefit from safe enough and brave spaces to do a "temperature check" of where they are at and be supported in navigating where to make choices aligned with their mission and values. By having critical conversations and supportive transformative experiences; leaders and organizations to can increase their awareness of current processes, feel empowered to thrive not just survive, and create a more welcoming environment.
We offer individual/organizational consulting and training that partner with you to provide a space for reflection and increase awareness of the process and parts in how they work. To do this by providing compassionate support, education, trauma informed, de-pathologizing, and decolonizing mental health struggles.
We are available for consultation to:
Help to provide education on: stress, trauma (including cultural and intergenerational), grief, and neurodiversity, that both compassionately and honestly looks at various responses and how it may impact the individual and collective bodies.
Create space that feels safe enough to face difficult and distressing topics, acknowledge thoughts and behaviors that might be unhelpful, and co-create solutions of how to move in more helpful ways
provide opportunities for individuals to have new experiences that cultivate increased connection, compassion, and empathy for themselves and others
Issues we can support you and/or your fellow community members with include but are not limited to:
Addictions/Substance use issues
ADHD/Autism
Grief and Loss
Trauma/Secondary/vicarious trauma/compassion fatigue
Burnout
Interpersonal Conflict
Accommodations for employees struggling with current expectations
Spiritual/faith struggles
Contact us if you are looking for individual consultation, organizational workshops, or working with your team to improve wellness and leadership.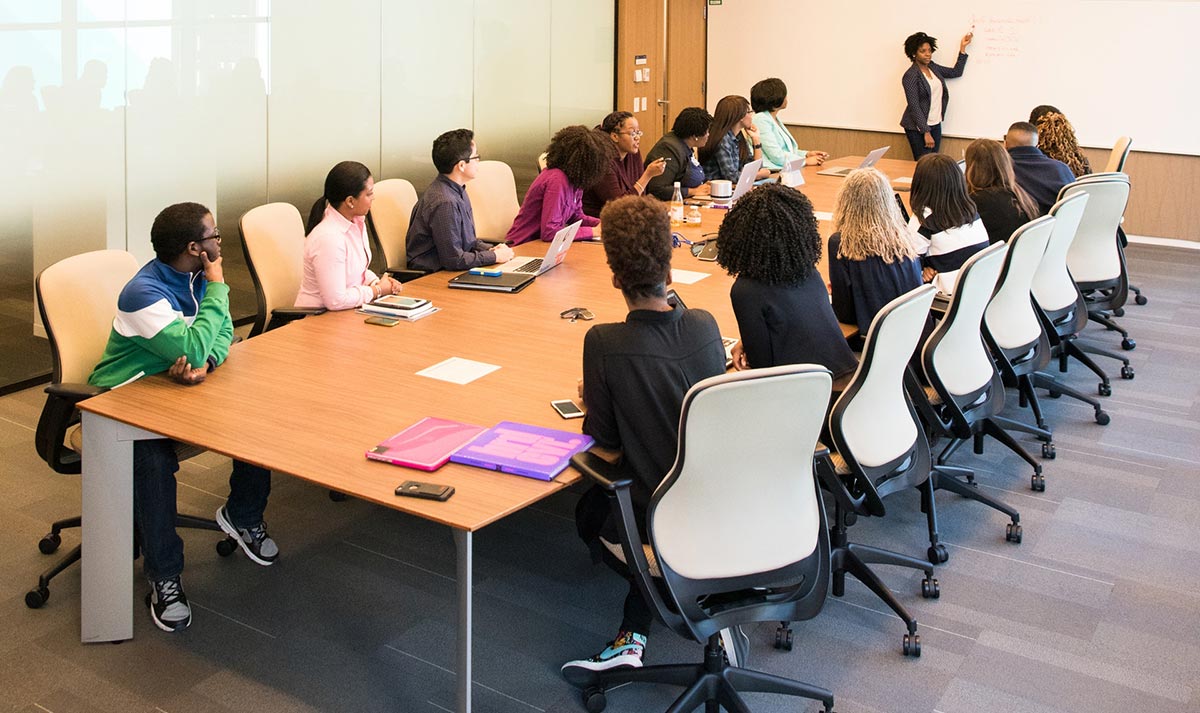 TEAM AT MINDRIGHT
All Counsellors Provide Telephone & Online Therapy
FEES & SERVICES
Our fees are in accordance to the recommended fee schedule of the BCACC. We will work with our clients to ensure that fees do not stand in the way of helping you with making a change. Fees for letters/reports are additional and will vary.
MindRight Counselling & Consulting accepts cash, credit card, debit card, and personal cheque. For our e-counselling clients, we are able to send electronic invoices for payment.
ARE YOUR SERVICES COVERED BY YOUR HEALTH BENEFITS?
Majority of our services at MindRight are covered by your workplace benefits package or health insurance. It's important to check with your provider to find out what your plan covers, as every plan is different for each individual.
At your session, we will provide you with an insurance-friendly receipt that includes all the information about your practitioner, the service provided, and the amount paid via email. This receipt can be submitted to your insurance company by you for re-imbursement. If you have no coverage, the receipts are still useful for income tax use.
Extended Health Care
Many Extended Health Care providers (EHCs) cover the cost of counselling, such as Pacific Blue Cross, Manulife Financial, Great-West Life, SunLife Financial, and others. We recommend that if you are considering counselling to check with your Extended Health Care provider, as well as your Union Contract, to ensure that "Clinical Counsellor," "Clinical Counselling," or similar terms are eligible. We want to ensure that there are no surprises when it comes to paying for services.
Crime Victim Assistance Program (CVAP)
The Crime Victim Assistance Program (CVAP) assists victims, immediate family members and some witnesses in coping with the effects of violent crime. It provides financial benefits to help offset financial losses and assist in recovery. MindRight Counselling & Consulting is an approved provider for providing counselling services.
ICBC
If you are in an motor vehicle accident, you are automatically pre-approved under your Plan VII benefits for counselling services through ICBC for 12 sessions for 12 weeks after your accident, we can assist with addressing your concerns from anxiety, PTSD, pain management, and other areas. If you are currently involved in any legal proceeding involving ICBC and are using a lawyer, we will work with you and your lawyer to ensure that you receive the service you need and will provide reports to your lawyer as needed.
WorkSafeBC
If you have experienced a workplace injury, you may be eligible for counselling services to treat trauma, depression, anxiety, and other health concerns related to your accident. Speak to your case manager at WorkSafeBC to access counselling with MindRight.
First Nations Health Authority (FNHA) Health Benefits Program
We are an approved clinical provider for FNHA Crisis Intervention Mental Health Program and the Indian Residential School Resolution Health Support Program (IRS-RHSP).
Employee Family Assistance Program (EFAP)
We are an approved EFAP provider for FSEAP, Aspiria, and others. Check with your employer about your EFAP coverage for you and/or your family and request short-term counselling with us to deal with any crises that are impacting your quality of life and/or work performance.
BC Responsible & Problem Gambling Program (RPGP)
We are an approved Clinical Service Provider for BC's RGPG Program. Individuals and their family members who are impact by problematic gambling behavior are eligible for free counselling services. Contact us to see if you qualify. For the BC Problem Gambling 24-Hour Help Line, please call 1-(888)-795-6111.
IAMAW/AC-EAP Counselling Reimbursement Plan (Claim Secure)
We are an approved provider for members of the IAMAW Union/Air Canada to be reimbursed for counselling under Claim Secure. Connect with your EAP Coordinator and ask to be referred to MindRight. We will connect you with the counsellor to best fit your needs.
VANCOUVER
Corner of W Broadway & Spruce St.
(Vancouver-Broadway)